My Experience At Oracle Park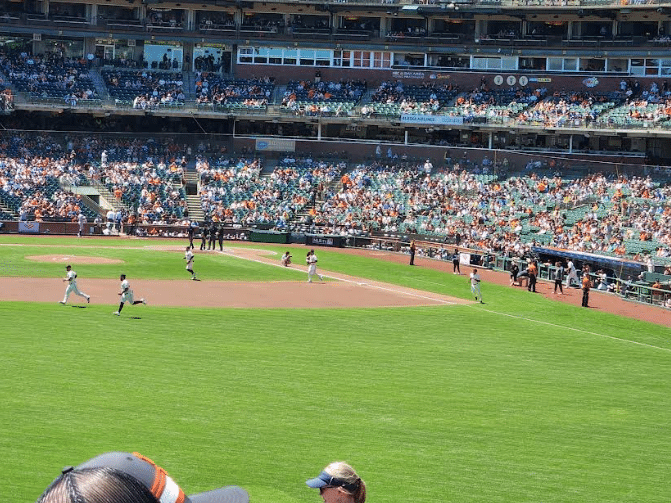 Date: April 22nd, 2023
Mets @ Giants
My dad and I arrived at the game about 2 hours before it started. Just by standing outside the park, I was already engrossed by the fans energy and excitement. Almost every fan, whether supporting the Mets or Giants, was livid. They all seemed genuinely excited to be there, whether it was to watch the game, enjoy stadium food, or to get away from the busy lives that they live. Talking about the game itself, it was all exciting, and the fans brought the hype to it. Every hit, every strikeout, every home run, the fans cheered through every moment. Especially when Brandon Crawford launched a ball into the bay 375 ft., leading the Giants to a 4-0 lead in the bottom of the 1st. 
The food was exceptional. The foods I have to recommend the most are the Gilroy Garlic Fries, and the iconic Ghiradelli Hot Fudge Sundae. Both were amazing, and that is coming from a guy who HATES garlic. It makes the fries amazing, and they are both made to perfection. My only regret was not trying a Crazy Crabz sandwich.
Overall, 10/10 experience due to the energetic fans, great food, and a good day at the ballpark.