Reading Phillies – 1967 Style 9TWENTY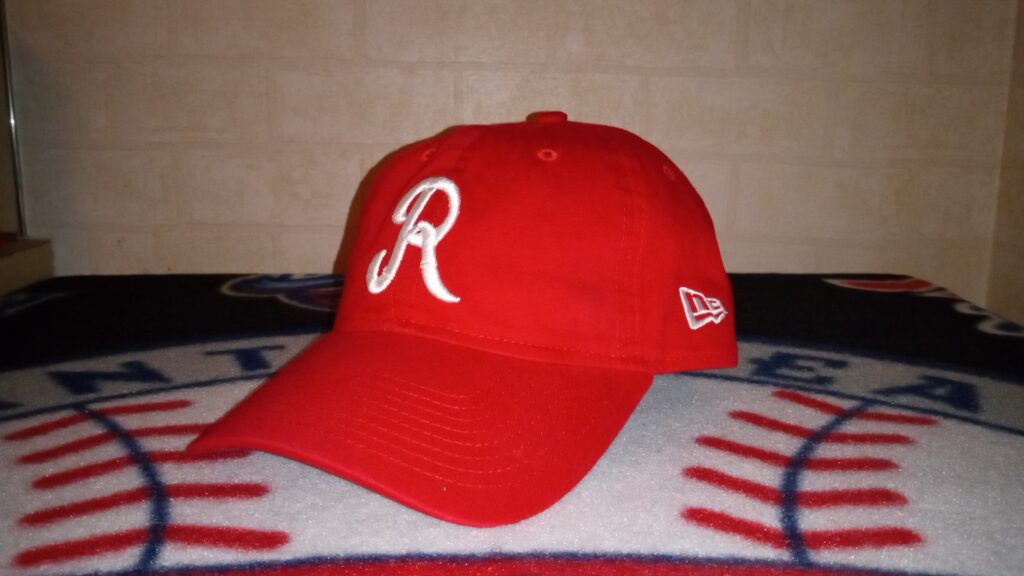 Baseball in Reading, PA has a long and storied history dating back to the early 1900's, and even late 1800's, however the history of the Reading Fightin Phils only dates back to 1967 when the Reading Phillies were established as the Philadelphia Phillies Double-A minor league affiliate.  
Name: Reading Phillies
Est: 1967
Stadium: Reading Municipal Memorial Stadium; GPU Stadium; FirstEnergy Stadium
Affiliate: Philadelphia Phillies (1967 – Present)
During their inaugural season, the Reading Phillies uniform consisted of a red cap, with an "R" very similar to the Big Phils "P" cap logo at the time, along with the same white and red pinstriped uniforms that the Big Phils also wore.  As far as I can tell, these hats saw continued use throughout the rest of the 1960's and well into the 1970's until the Big Phillies changed their logo and colors to the now classic maroon and baby blue uniforms of the late 1970's and 80's.  Reading would go on to change up their logos and uniforms throughout the years, mainly when the Big Phils themselves underwent a logo and uniform change, however by the late 1990's and early 2000's, Reading would begin crafting their own unique uniform designs, logos, and identity, distinguishing themselves from their big brother.  In 2013, Reading would undergo a massive rebrand, changing their identity completely to the Reading Fightin Phils.
This hat was purchased in 2022 from the Reading Fightin Phils, and is a 9TWENTY adjustable replica of the Phillies original 1967 caps.
Images:
c. 1967 photo of Dallas Green, Frank Lucchesi, and Robin Roberts at Reading Municipal Memorial Stadium (@readingfightins)
1967 Topps baseball card of Larry Jackson (trading card database)
c. 1970's image of Bob Boone (Reading Eagle)
1981 image of Pat Corrales (@PhilliesBell)